Take the small things in your life, and set the bigger picture.
Yes, this is about you, but your well-being also affects everyone and everything around you. When you get healthier, everybody benefits.
Here we are 10 days into the 101 days of blogging. Do you remember from defy convention when I mentioned next to Saturdays –> "Misc. for now (but a new feature in the works!)?"
It's the perfect time to run this idea past all of you.
Set the Bigger Picture
Setting the bigger picture is kind of a current metaphor of my life. When I got all-consumed with tiny details that were weaved into digestion and infertility, I wasn't the person that thrives – yes thrives – daily on being beneficial to those around me. Once I got past those trivial things that are a part of me, but which do not define me, I was able to set the bigger picture.
When I became this happier and healthier person, I began to put things into place that would take the pieces I've learned along the way and apply them right here, for everyone to hopefully benefit from.
I had this vision of….
DELICIOUS DIGESTION ON A DOLLAR
And then #Surviveon35 came to me -> both literally within a week of each other.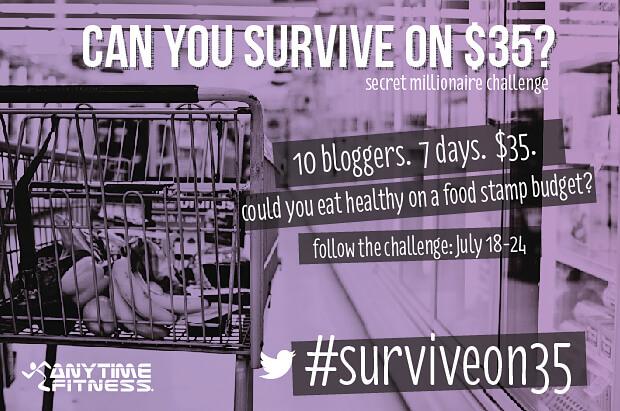 So here I am, doing this challenge.
But I'm also really wanting to implement: Delicious Digestion on a Dollar. It would basically be a post on Saturdays where I take local ads and create one digestive-system friendly meal, give to you the recipe and cost. Or, perhaps maybe I'll choose one reader a week, have you send me your own local ad, and I'll create a few different ideas for you. What do you think?! (It's also an added service I'll likely offer my gutsy girl health coaching clients).
The bottom line is that eating healthy, gluten free and in a way that makes for an optimal digestive system while staying on a budget can be done. I never promised it would be easy. But like everything else, we cannot make excuses for "why I can't eat healthy."
You just have to let me know how this idea might benefit you the most. Leave your thoughts in the comments below. Or, as always, contact me!
Tomorrow is day 11. Topic:
Be Part of the Solution
I'll also have a separate post with breakfast, lunch and dinner #Surviveon35 meals from today! (<<– With that, I'm off to make breakfast!)
Xox,
SKH
You will heal. I will help.