I'm on a huge mission to spend my time focusing on me. It's not selfish. I've been very selfless these past several months. It's me time! So with that…..workouts something you've never done.
Workouts Something You've Never Done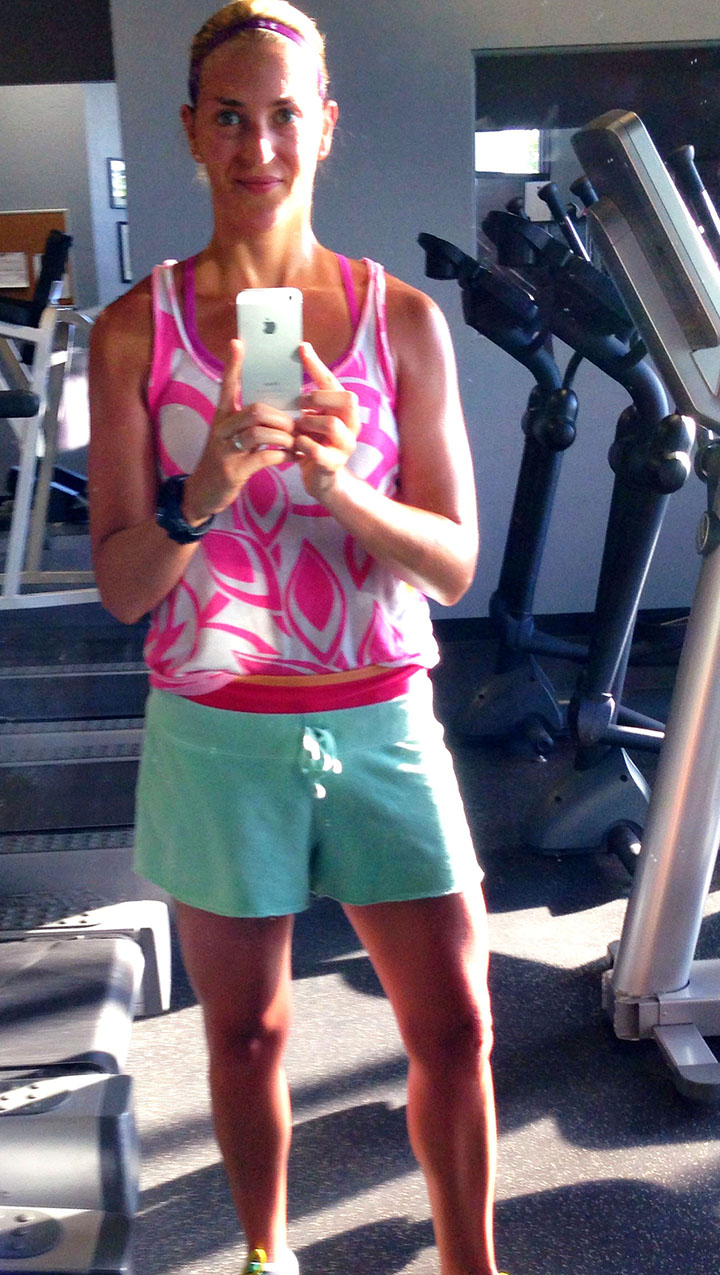 Here is a snippet conversation I had with a trainer Thursday night at the gym,
"Ugh. I hate working abs." – me

"We hate working the body part that we need the most work on." – trainer
Do you know how sometimes you can hear something 100 times, but it isn't until the 101st time that you say, "Hello, I'm finally awake. I just smelled the coffee?!"
Right.
That was me in that moment.
I knew a few weeks back that in order to get something I've never had, I'd need to do something I've never done.
My workouts and personal fitness goals are always a top priority. I will always workout because it's a critical component for Colitis management. But like I mentioned the other day, hiking the Grand Canyon was hard work and my workouts have been so monotonous.
I'm not interested in pushing myself physically towards another 1/2 marathon. Each time I began an intensive running program, my body broke down more and more with each race I did. My body is back to feeling good, with no sciatica or leg problems. I'd like to keep it this way.
Running long distance is not my mission.
My mission is to physically push myself to my own personal limits. And remember, nothing changes if nothing changes.
I've thought about this awhile. WHAT would push me physically? What would the environment look like? And the workouts? And the people there doing the workouts?
In nearly an instant, I dropped my tedious In Shape membership. On Monday upon returning home from Sedona, I joined a nuts-and-bolts gym….you know, the kind of gym that has no frills, no fancy couches, no sauna or steam room and no coffee and tea bar. It's the type of gym where people go to work, not chit chat.
And this type of gym is not for everyone.
But for me, for a huge change, it is.
Since Tuesday alone I have done:
Bootcamp 2 times
TRX
kickboxing (and not the "pretty" kind in a big studio with fancy music…..kickboxing with gloves and bags surrounding a "ring")
and of course, weight training
I am out of shape. Ryan says it's not out of shape, it's just a completely different kind of shape than I've ever trained for before. Call it what you want, but running those damn hills, punching, kicking and holding poses sure makes me feel out of shape.
My body felt the DOMS all week. My muscles were sore. I slept like a baby every night.
And I know for certain, that I'm about to get – physically – something I've never had.
Because I'm doing things I've never done.
Xox,
SKH
p.s. Since my muscles are exhausted, the DOMS are sticking around and I'm still on drug-detox mode, my Dr. Teals Epsom Salt Bath was heavenly last night. No wine accompanied me. The only thing there was my Gentle Giant, Ms. Rae. And by "there" of course I mean, laid in the closet watching me with her head down. She's absolutely frightened of the bath. As I was draining the tub….she watched very curiously, but oh-so-cautiously!
You will heal. I will help.