I am weird with numbers, so I figured I'd dive into 54 days with no sugar.
I sure hope Ryan doesn't get me any chocolates or gluten-free cupcakes for Valentine's Day. Don't get me wrong, I love them. But I love them far too much.
Sugar and chocolate make my digestive system go crazy. I get super bloated, and after awhile I just realize that enough is really enough.
The proof is in the pudding – my tummy pudding, that is. Food is a curse as much as it is a blessing for me. Colitis and digestive issues don't care if it's your birthday. I get a nice, little reminder of that from time-to-time. And just like they don't care when it's my birthday, they also don't care that today is Valentine's Day.
For me, for today, I'm going to celebrate the love-fest day with a no-sugar streak. How (un)sweet is that?! I don't care that it's Valentine's Day, and I will find myself without any sweets. I'm ready to feel fantastic again!
54 Days with No Sugar
Click HERE to save this post for later.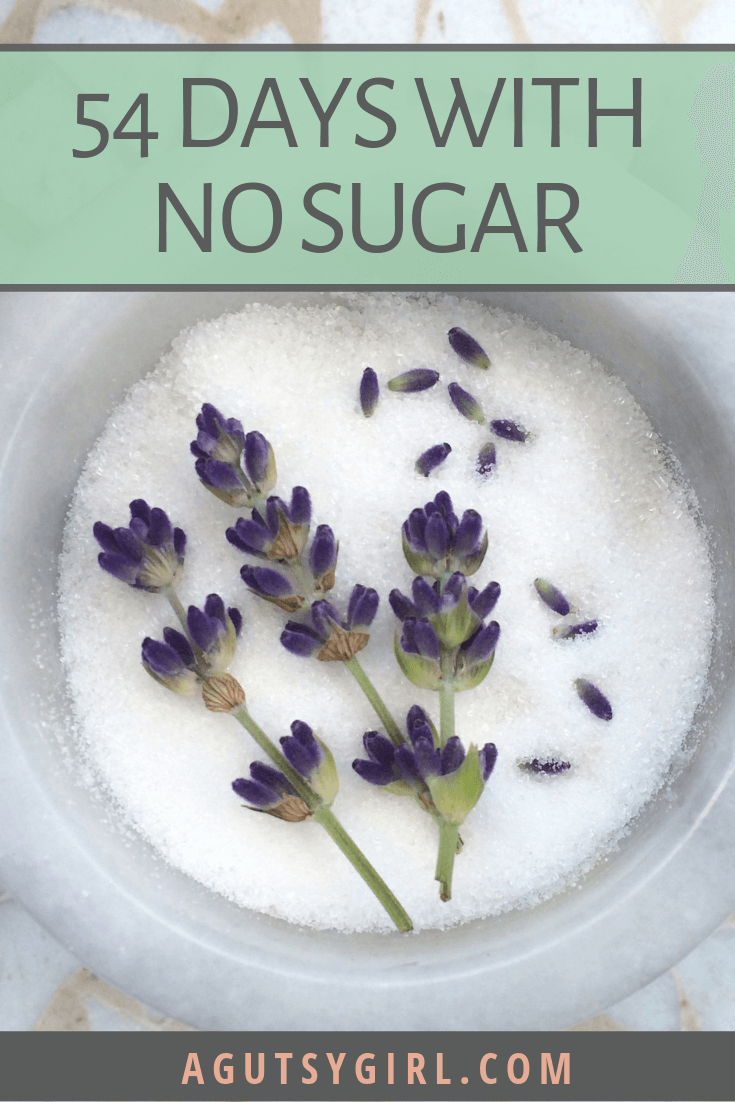 54 days because that takes me up to Easter Sunday. It's an extended Lent.
54 days with no sugar means
nothing artificial; this includes gum

no saccharin, sucralose, aspartame (ew)

and no white sugar
no chocolate – 99%+ would be okay, but I'll likely skip it altogether
avoiding many (not all) of the things on this list
54 days with no sugar does not mean
no fruit – again, this is not a diet. I'm not looking to lose weight or do some crazy thing. Fruit is a good thing.
I'm ready to give my digestive system a break.
It's going to thank me big time.
Xox,
SKH
p.s. Learn more about The Sugar Addiction and/or grab my e-book for several recipe ideas.
p.s.s. For ideas, follow the Nil Sugar Pinterest board
p.s.s.s. Follow up read: 54 Days with No Sugar Recap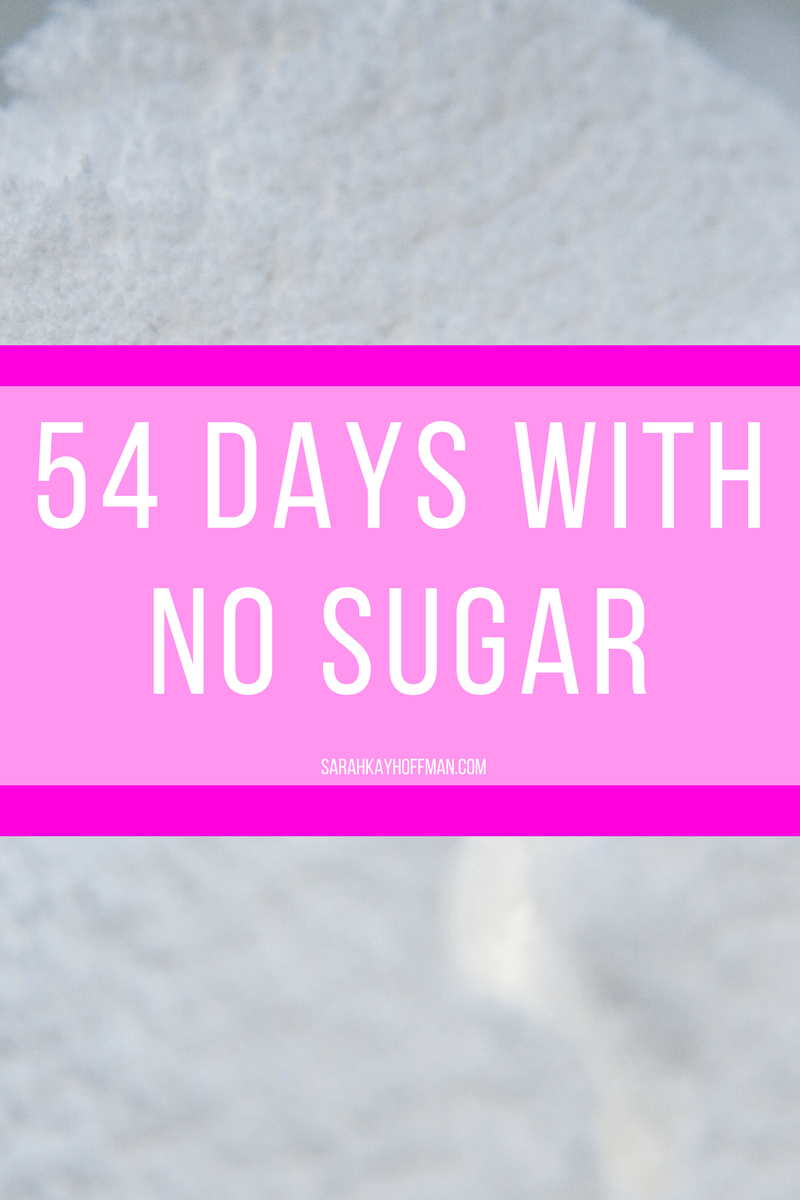 You will heal. I will help.