I've struggled with bringing or not bringing Baby Hoffman to my blog. In the end, after many almost clicks to the old "publish" button, I've decided it is okay. It's all a part of not making any excuses for who I am in 2012.
Baby Hoffman
I mentioned very briefly on Saturday that Baby Hoffman was what I wanted most in 2011. Of all the blessings that came my way (most notably this), it was the one thing still not in our cards for the year. I watched all year long as friends, family and general acquaintances posted pictures of their newborns and happy "announcement" status updates of their 9-month-out joys to come. (And you should know that each time these events happened I was truly, genuinely excited for each and every single person.)
I admit that my heart always broke, many tears fell and constant questions within screamed, "why not me?" This yielded a vicious cycle that I've in engaged in for well over a year.
If you've followed my blog for any length of time, you will recall many posts where I've done things like gone off the running circuit, taking it easy from racing and simply enduring a hiatus from workouts altogether. I told the truth when I said it was for medical reasons. But the whole truth is that my doctors have said those are all part of the things I must cool it on for Baby Hoffman.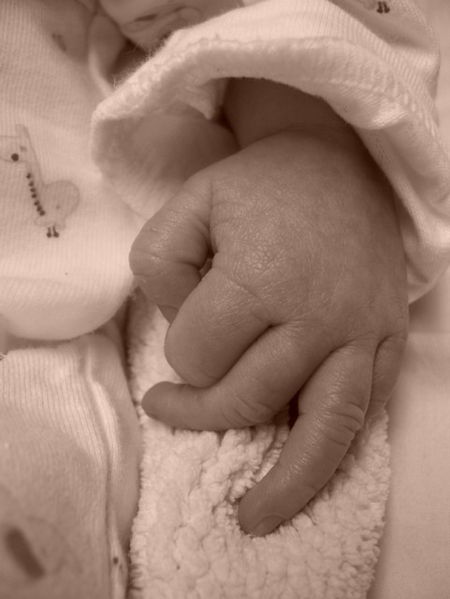 I would listen to what they said, but then nothing happened. I'm impatient by nature so after awhile I would revert to my workout-obsessed, training-fanatical ways. And with that also, I would work, work, work to distract my mind from baby things. With all of those goals and ambitions came that rush of motivation I talked about on Saturday. And with that rush of motivation, it was nearly impossible to remember the one thing that was truly important to me for 2011.
I didn't choose to write this for any kind of sympathy. The truth is that there are millions of women sitting exactly where I am somewhere in the world at this very moment, millions of others who have been here before and still millions who will be here years from now.
I chose to write this because I don't want to appear phony or false or even manic for that matter when it comes to my fitness and workout goals, what I'm doing for races in 2012 and/or other competitions that I will not be entering in 2012.
I chose to write this because I'm fairly certain that someone else out there will read this and feel like they have a place to relate.
I chose to write this because they always say that if gluten is a problem for you, there is a good chance that when you stop eating it, you conceive quickly. This is not always true (but gluten will indeed always stay out of my diet).
I chose to write this because I'm living proof that you can be healthy as healthy can be, but sometimes what seems like a normal "stress" for your body to handle and carry isn't so easy.
I chose to write this for me because it's all a part of my life.
I chose to write this because I need women to know that there is no shame in being infertile.
My #2 wish is to do this right for me finally in 2012. "Right" meaning that I'll truly listen to my doctors, not have a manic workout schedule and keep daily joy close by – remembering it and carrying the positive attitude that goes along with it each day.
My #1 wish is to gain baby weight, crave gluten-free cupcakes, create a Baby Hoffman board on Pinterest and welcome the little one to the world.
Xox,
SKH
You will heal. I will help.