Faster stronger injured. It's where I'm at.
While training for a half marathon, have you found yourself getting faster, stronger and more lively with each run, only to have an outcome "injured" status? I'm there!
My workouts last week looked like this:
Monday = 3 miles + strength
Tuesday = 7 x 800 at race pace + yoga
Wednesday = 3 miles
Thursday = 50 minutes tempo + strength
Friday = 10 miles
Saturday = 30 minutes elliptical + stretching
Sunday = off
I realized while doing the tempo run on Thursday that those are my most favorite runs. They teach me patience and pace. I never outrun myself in the beginning, and I gradually get better as the minute's pass. The tempo runs have gotten me faster and stronger.I know this for a fact because this week when I did my 10 miles, I had all the energy in the world. I wasn't even out of breath upon finishing the 10 miles.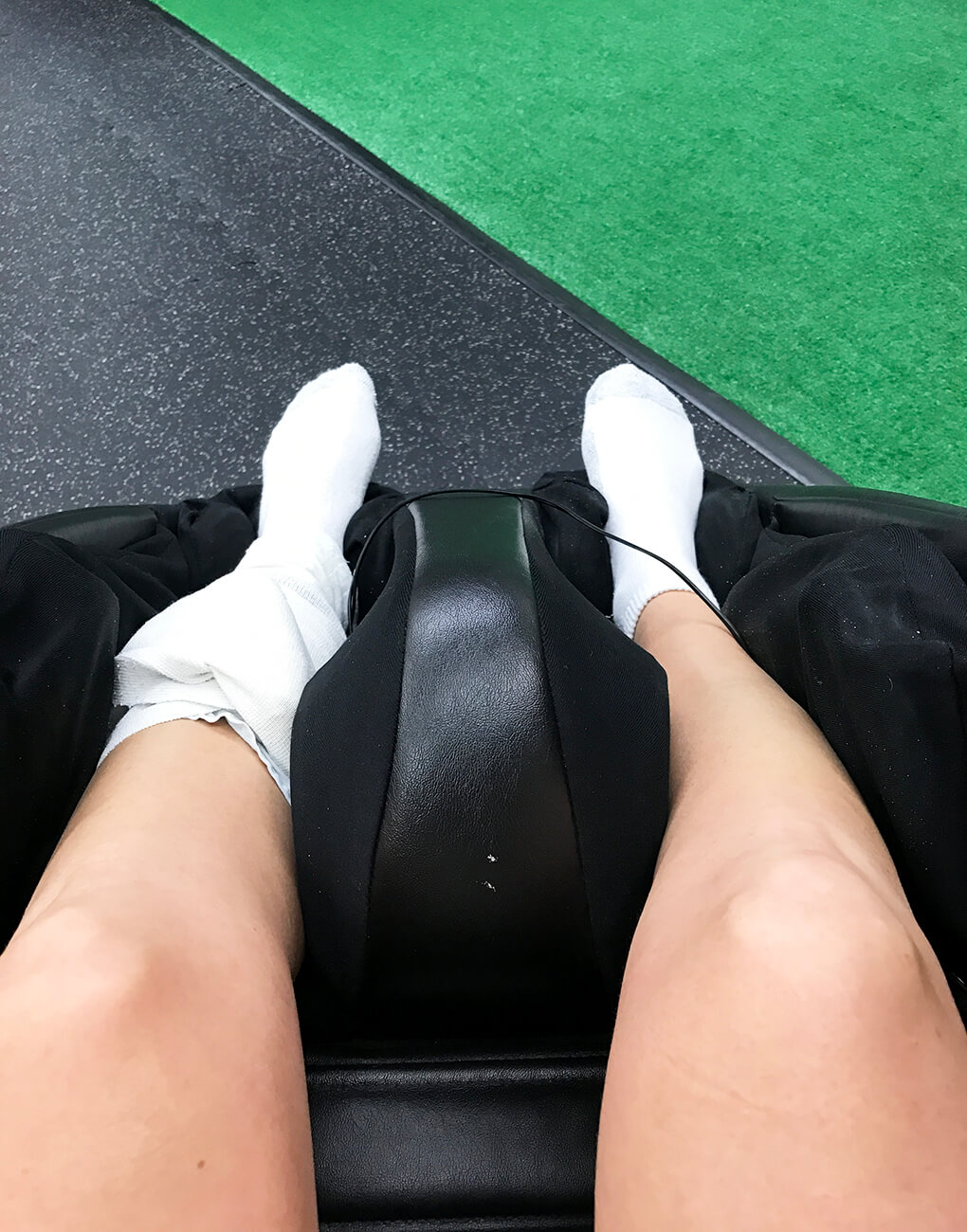 Running this past month fairly hard has resurfaced all my injuries (again, these injuries are not to be confused with the reason I wasn't running before). Even with my frozen water bottle, lacrosse ball and other running healers, the plantar fasciitis and all sciatica problems have come back. And mounted on top of both of them has surfaced this left-sided knee pain, which I'm sure has to do with the prior two problems. I made it about 5-6 miles before it really started on Friday night. But by mile 7, I was miserable and consequently, my pace slipped. By mile 8.5, I was literally almost limping to run the rest of the way.
Tears nearly filled my eyes as my run ended. I felt amazing because that's how running makes me feel – on top of the world, free and confident. And yet I was in so much pain I could barely walk into the house, and my overall pace slipped to almost 9:20/mile.
I spent Friday night on the couch with an ice pack. I then spent the rest of the weekend thinking of how I will get through this half marathon with pain as such. With the race so close, I don't think there is too much I can do beyond my day-to-day stretching, icing, and yoga? Would a knee brace help? Or taping my feet? If I had the time, I'd make the hour trek to my sports doctor again, but this time of year I'm much too busy to go see him.
I'm still positive and optimistic about seeing the finish line at the Rock 'n Roll Las Vegas. The only thing that has really changed is the idea that I might make a sub 1:45 finish. But so is life….
It's not always how we get there, but that we get there.
I made a commitment, and I will stick to it no matter what.
Question: Are any of you currently injured and training for a race? Frustrated? Still going through with it?
Xox,
SKH
You will heal. I will help.