Upon returning from Yosemite, I am able to confidently write about the top 5 reasons to go to Yosemite National Park.
Ryan and I love to travel! I am fairly certain that if we could travel for a living, our lives would be perfectly perfect – even if just for a few years. Because of this, we choose to do mini getaways each wedding anniversary (and every other chance we get for that matter). We celebrated year 1 in Mendocino, year 2 in Napa and (most recently) year 3 in Yosemite.
Our Day
We drove up first thing in the morning on Saturday, November 5. We stopped for some quick coffee and arrived at the park around noon. We were starving, so we had lunch at the Ahwahnee. My first recommendation for anyone heading to Yosemite: Make sure to eat at least one meal at the Ahwahnee. They catered to my gluten-free requests and even more importantly provided the freshest, delicious food. The entire ambiance in the dining room is peaceful and beautiful, making every bite even more enjoyable.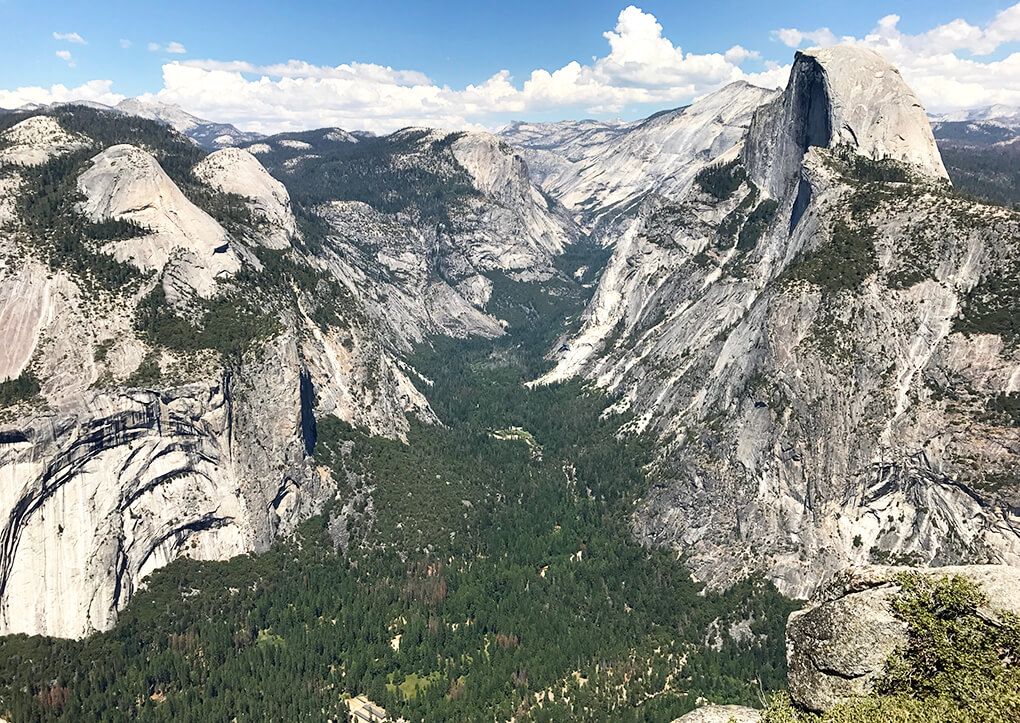 After lunch, we headed to the park. The night before they got a tiny amount of snow, so we saw snow in tiny amounts in certain places. It was cool there this time of year, so we wore winter coats, but it was the perfect hiking weather. Everything in Yosemite is, as you can imagine, massive.
You know when you are listening to the news and you randomly hear about hikers getting killed by mountain lions? Yes, definitely random, but it still always crosses my mind every time I'm out hiking in nature. It's an odd paranoid trait of mine. I LOVE the outdoors and nature so much, but the fear is always there to a degree. So this never helps!
Speaking of paths, did you know that Yosemite is one of the Nations Best Walking Trails and Parks? After going, I can attest! Ryan and I walked over 7.5 miles that day. How could you be bored when you're surrounded by all of this?
My favorite part of the walk was when we stumbled upon the girl singing and playing her guitar, which also was in the same place where I found the "rock art."
And of course, Yosemite was just perfect because I was with my best friend!
Here are my Top 5 Reasons to go to Yosemite National Park
Click HERE to save this post for later.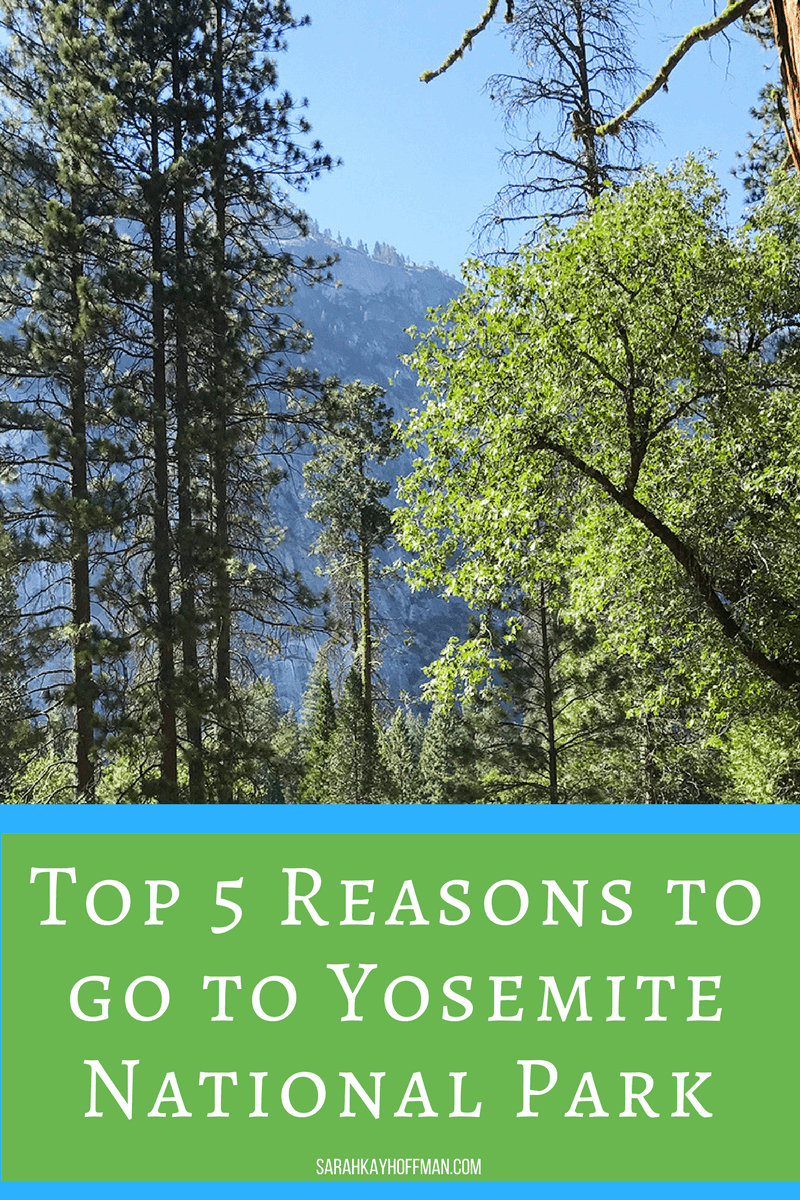 Historical. It's historical, and it's a famous National Park. It was definitely on my bucket list!
Put the "F" in Fun. Do you complain about boring activity the mundane dreadmill? Going to Yosemite will put the "f" into a fun activity! A 7.5-mile hike seemed like nothing!
Perspective. Gain a new perspective on life. Yosemite is so massive that it helps you realize how "small" we are; how "small" our problems are, and how much world is out there!
Perspective x 2. Yosemite's massive size also allows you to re-learn to dream big.
Nature. From animals to trees and leaves to water and mountains, you'll see it all.
Updated in 2017: We have now gone hiking in Yosemite, too. Read Hiking Yosemite, and be prepared for even more.
Xox,
SKH
You will heal. I will help.