I told you back in December that I was going to make a Tea Habit in 2011. The sipping tea habit is in full effect, underway and I am sippin'-to-the-tea my darling!
I began this sipping tea habit by making a huge cup each day after lunch. (The tea is also contributing to my "hydration goal.")
What I noticed immediately is that it revived me for the afternoon (I am a morning person – not afternoon), relaxed my stomach post-lunch and yes, even tasted wonderful!
Sipping Tea Habit
Click HERE to save this post for later.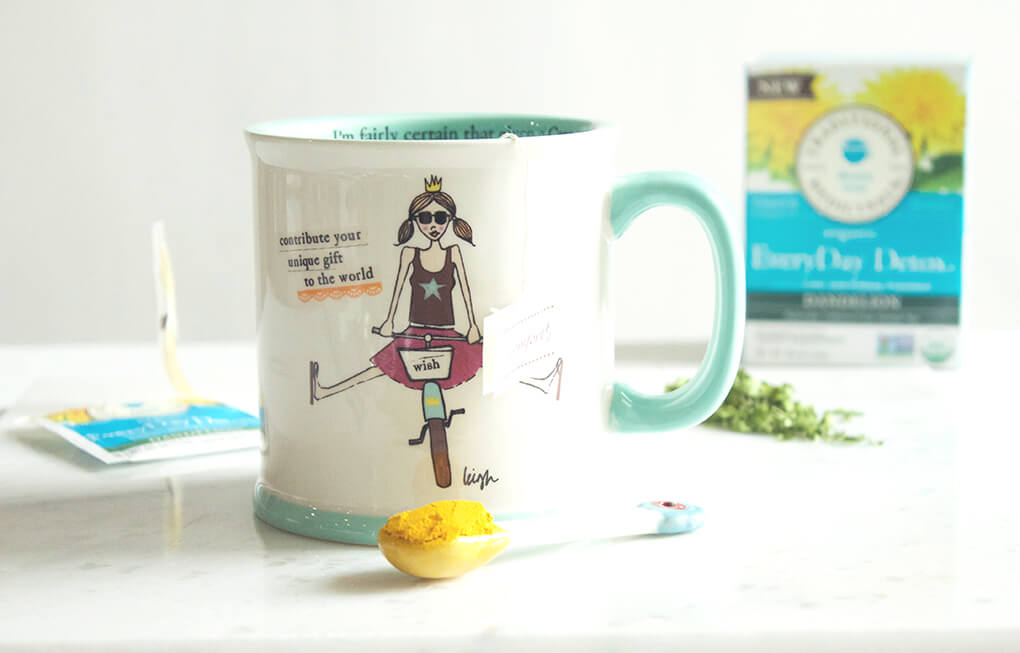 I have two few favorite go-to tea brands. They include:
But I'm not just a fan of sipping it with nothing but tea bag and water.
I also enjoy it via Tea Latte, in tea jigglers, and in breakfast muffins. Of course, you can also use it as a starter for making your own Kombucha.
I love this new sipping tea habit.
How about you? Do you like tea? Any favorite brands/flavors?
Xox,
SKH
You will heal. I will help.