Goal 2 get rid of things….just clean out the clutter.
Remember back in September when I told you about my Fashion Box? Immediately after that post got published, we went and donated it. I have not missed it – at all, but someone else is surely appreciating it.
So goal 2 is to simplify and get rid of things.
Goal 2 Get Rid of Things
Click HERE to save this post for later.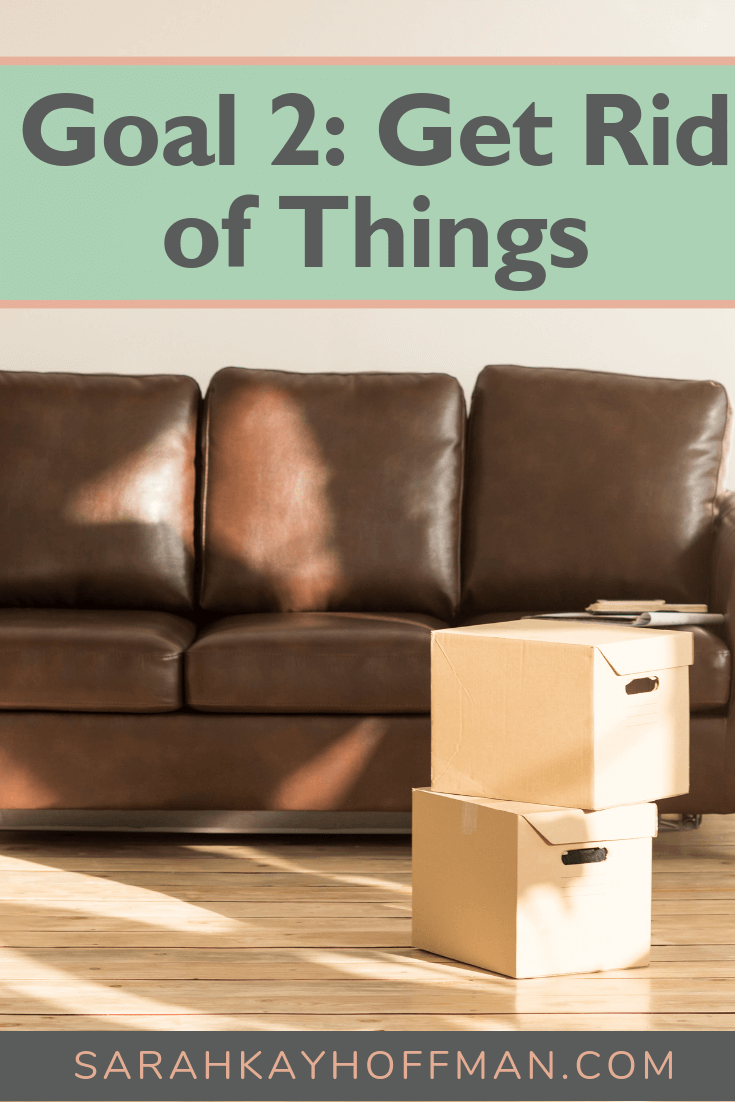 How many "things" do you have laying around your house that are truly nothing but clutter? And more importantly, how many times do you become stressed out when you look at them forming this clutter? I am stressed out constantly because of things and stuff that just lay around.
Without clutter, we operate better. And yet somehow, over time, the clutter has built up.
In the beginning of 2011, I'm going to go through every room of our house and get rid of anything and everything that we have not used and will not use. If it hasn't been used yet (or rarely used), it's never going to be that important. I'll take it all and decide whether to sell or donate it. And as 2011 progresses, I'm making it my goal every day to take small steps towards keeping clutter away.
I'm looking forward to this new kind of simplicity, peace and happiness sans-clutter.
What do you think about clutter and getting rid of things?
Xox,
SKH
Other Goals
Goal #1: The Scale
Goal #2: Simplify – Get Rid of Things
Goal #3: Simplify – Food
Goal #4: Habit
Goal #5: Nothing Financial
Goal #6: Hydrate
Goal #7: Workout….but with Acceptance
You will heal. I will help.