I'm giving up the scale for a year. Yes, an entire year.
You have been working out consistently all week. You have even skipped dessert after dinner. You feel great, the clothes fit and you are happy. But then one night you step on the scale to find – gasp – you've gained a pound.
Does the scenario sound all too familiar to you?
Giving Up the Scale for a Year
Click HERE to save this post for later.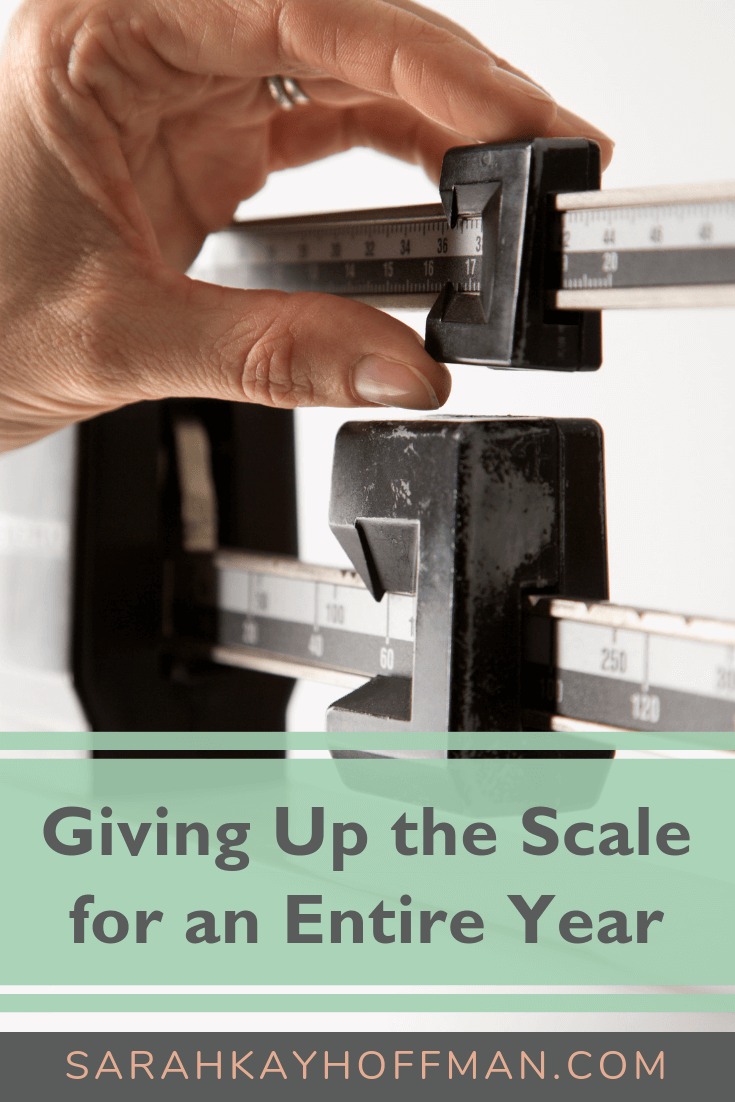 What is supposed to be a measurement device to "keep on track" has become one of the smallest pieces to negative-thought generation in my life.
Many trainers will tell you to weigh yourself – "the scale will make you accountable." For some, yes. For me, absolutely not. At any given moment I can bloat up and retain food/water to the point of misery. This can last for days. Meanwhile, I'm working out, eating right and doing the things I'm supposed to….and stepping on the scale daily.
Naturally, the number on the scale reflects the "current state." And that number has left me with many days of anger, frustration and anxiety. That number can make or break a day. It adds a smile or frown to my face in a heartbeat.
We are a nation obsessed with numbers. Furthermore, we are a nation obsessed with scales and the numbers they show.
But a number does not define our worth, and if you have IBS and/or IBD the number is oftentimes 100% inaccurate (read: SIBO and Weight Gain).
Instead of the scale, try focusing on these 10 non-scale victories
Click HERE to save these for later.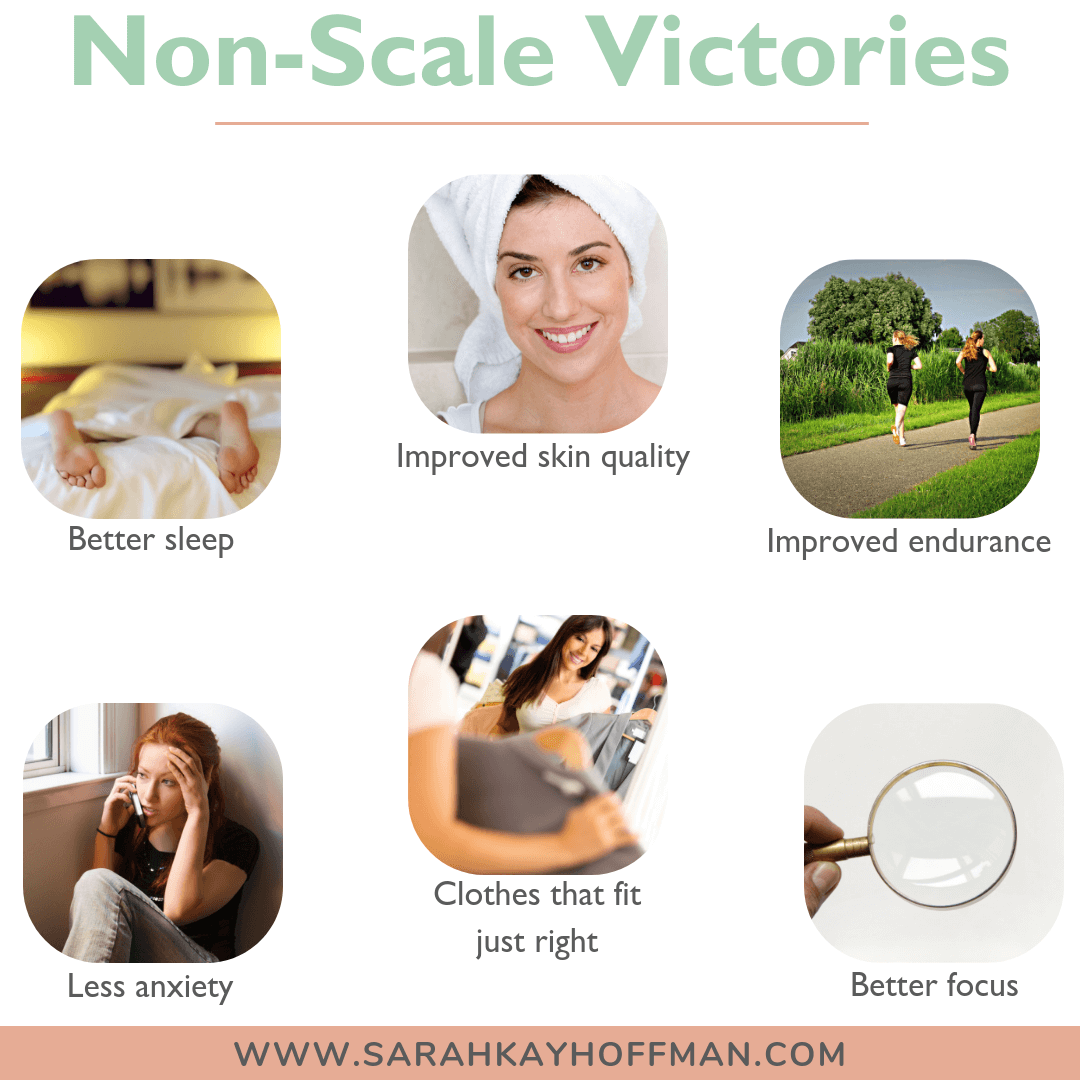 No bloat. Can I get an amen?! Remember, bloat and true weight are not the same things.
Numbers within range (cholesterol, thyroid, Vitamins, etc.).
Better sleep.
Improved skin quality.
More energy.
Clothes that fit just right.
Less anxiety.
Improved endurance for workouts.
Better focus.
Happier.
Giving up the scale for a year might be the best thing you've done yet.
Let me know if you decide to give it a try, and what happens when you do.
p.s. Need an accountability coach? I'm here if you need me. Click HERE to grab some time.
Xox,
SKH
You will heal. I will help.