I did it! All 13.1 miles, with no stopping and a truly phenomenal game face on! It was just like Brett Michael's sang at the end of the race, "Something to Believe In."
This is my "official" Rock 'n Roll 1/2 Marathon Las Vegas Recap.
Something to Believe In
Click HERE to save this post for later.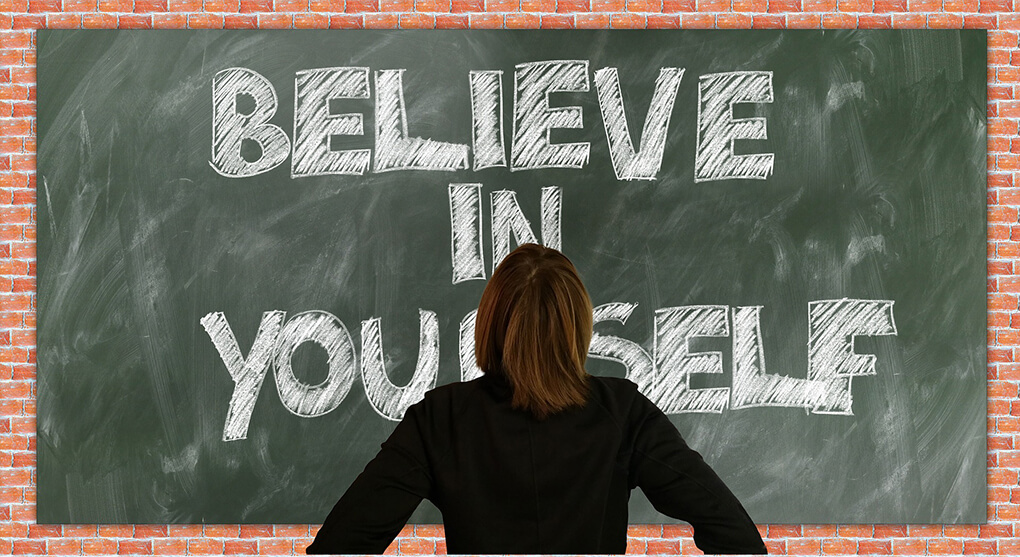 I began getting fairly nervous the night before, as we had walked a lot and my feet, legs, and lower back were extremely achy. My plantar fasciitis was throbbing, but my husband gave me a fantastic foot massage and I fell asleep.
I woke up at 5 am on race day. I went to the hotel lobby to grab some Starbucks. Ew. They were closed, so I had to settle for McDonalds Coffee (surprisingly not bad). I didn't have any bananas on hand and due to all the bloat going into the day, I thought it would be best for me to just drink a little coffee, water and endure the run.
We headed out to Mandalay Bay around 6:15 am. Calm, quite and perfect.
As we were walking there, I started to get nervous and excited. It's the most bizarre feeling and the only other time I've had it is when I did my 1st 1/2 marathon. I'm scared. Nervous. I want to cry because I'm scared and nervous. But then I'm so happy and excited and proud. So then I want to cry because of that. It's a whole mishmash of feelings all bottled into one, ready to explode at the starting line.
I headed to my Corral (#5). I got into my "zone." And by "zone," naturally I just mean a positive frame of mind. The national anthem sounded, I looked up on the big screen to watch. It was CHER! Yes, the Cher! By this time I definitely have goosebumps and I'm ready! Shortly after the anthem ended, I was off, since I was so far towards the beginning.
Mile 1 – 5 I was cruising! I thought I might finish in 1:40 at that pace. I was calm as can be, passing people left and right. I had amazing energy, and I truly had no idea how I was able to do it. There were people cheering everywhere. Great rock bands, local cheerleaders, spectators – thousands! I told myself after mile 5 that come mile 6.5, I would pick up the pace even more and remain around a 7:30 for the rest of the race.
But then around Mile 7-ish, my body breakdown began. And by the time I got to Mile 8, I was sure I'd have to slow to a 10 min/mile pace. I was horrified! My energy was there. I was not tired, but my quads, hams, feet, left lower back and hip flexors were tightening up and making me miserable. My body just naturally slowed down. And then my mind played tricks on me for a second saying, "It's okay, slow down."
Around Mile 9 I told myself, "No it's not okay. There are only 4 miles left. And you're done." At this point in "the game" it's mostly mental. You either get your mind right or you'll probably be overtaken. Fortunately for me, I kept telling myself many, many things. And each time I said something positive or thought of something/someone positive, miraculously I ran faster. This struggle between pain and positive thinking continued on to the 20K mark.
By the time I hit 20K, I truly just wanted to be done. But good news then is less than 1 mile to go! So I hauled. And as soon as I turned the corner and saw the final small stretch and huge Las Vegas Banner waving over the finish line, I sprinted. There was a man right next to me and I just told myself, "You must beat him." And I did!
Upon crossing the finish line, I was definitely dizzy and thirsty so I took my sweet time walking out to grab bananas and water. I just enjoyed the moment, even though I felt less than great! Ryan met me, and I was so happy to have someone there supporting me! I was cold, so he gave me my sweatshirt/coat.
I had 5+ lbs of extra bloat with me that day, and I had not "truly" trained for a month. And so yesterday when I got my final results, I could not be more proud!
Ryan & I enjoyed the rest of the day and night. We had a great lunch (grilled salmon salad), then grabbed a frozen yogurt, headed to our room and relaxed by watching "The Town." When that was over, we gambled awhile and went to dinner at the Toby Keith Bar (salmon + wild rice + veggies + corn tortillas and salsa). We watched the Vegas Rodeo live on TV. I had to have this mason-jar drink!
The day ended by meeting up with the most adorable Amy Burford I know:) We went to the Jake Owen concert and had a great time!
I was reminded again that finishing a 1/2 Marathon, Marathon, Ironman or anything else that's physically enduring is NOT about the race itself but instead about making a commitment, having dedication, setting goals and following through. And these are the basic principles I strive for daily in my life. It is not my goal to do another one in the near future because I am looking to heal my body, work on the "food" side and engage in other, new and exciting goals (more on these coming soon)!
Surely there will come the time when I'll be back….and I'm looking to make the Rock 'n Roll Series a part of that!
ps. Thank YOU – again – Ryan for coming with me, dealing with me (!) and supporting me. You are my #1 Fan always in life and love:) YOU give me something to believe in.

Xox,
fitnSKH
Xox,
SKH
You will heal. I will help.